Handling Interviews
If you have been invited for an interview, you are already halfway to receiving an offer. In this section, we will tell you what to expect in the interview and assessment process and how best to prepare for it.
Process & Timeline
Selection Process
Selection processes in Dubai vary widely from firm to firm. Once your CV has been shortlisted, some smaller firms might require just one interview, at the end of which you may get an offer to start immediately. At the other end of the spectrum, some larger employers may have a lengthy and structured process involving psychometric or aptitude tests, a telephone interview, multiple face-to-face interviews with different company stakeholders such as HR and line managers, after which you may have to wait a few weeks for a final decision. Below is the full list of possible stages you may go through: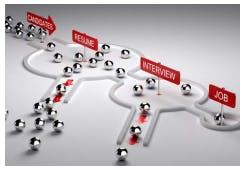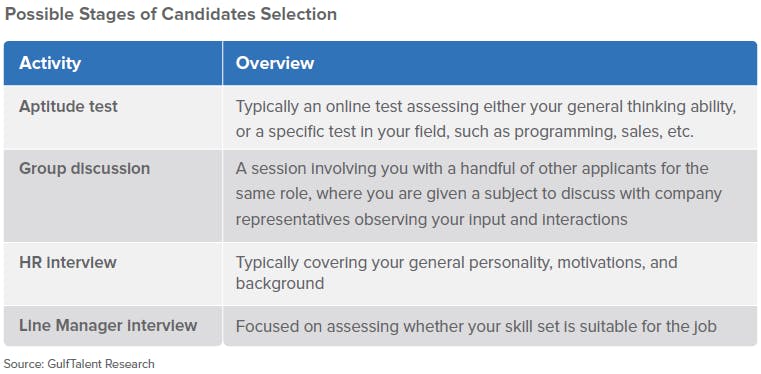 Reference Checks
Once you have been given an offer many Dubai employers will conduct reference checks with your former employers. If you have ended your previous employment relationships on good terms you will hopefully be able to count on them to provide a positive reference. Information shared in a reference can be as little as simply confirming your dates of employment and position held, or a more comprehensive feedback including your absence record and an overall assessment of your performance. You do not need to list your references on your CV, but be prepared to provide their details as and when requested.
Application Feedback
In many parts of the world, it is common for job applicants to receive a response to their application, even if unsuccessful, and sometimes even feedback on the reason they were not hired. This is generally not the case in Dubai.
HR managers in Dubai receive anywhere from 100 to 5,000 applications per vacancy, making it impossible on a practical level to reply personally to every unsuccessful applicant. If you have not had a reply for a month after you submitted your application, it is likely that your application has not been successful.
You should not be discouraged by large numbers of applicants for each vacancy. Most advertised vacancies in Dubai attract a disproportionate number of unqualified applicants just trying their luck, driven by the incorrect perception that it is 'easy' to land a job in Dubai. If you are someone who actually does meet the requirements for the job, and you have created an impressive CV and profile, you have a good chance of getting a response and interview, regardless of high applicant numbers.
Process Duration
The whole job search process, starting with market assessment, updating your CV, the application process to the final selection could take anywhere from 3 to 6 weeks if you are in the UAE and up to 4 to 6 months if you are living in abroad.
There are significant variations, depending on the following factors:
Company size: Larger companies generally have more steps and more stakeholders involved in the decision-making process and hence take longer.
Role seniority: More senior roles generally take more and longer deliberation.
Season: The whole process moves much more slowly during lower-activity seasons, as key decision-makers may be unavailable.
Market status: When the market is buoyant, companies tend to fill vacancies more quickly. When the market is down, they tend to be more cautious, selective and slower to make decisions.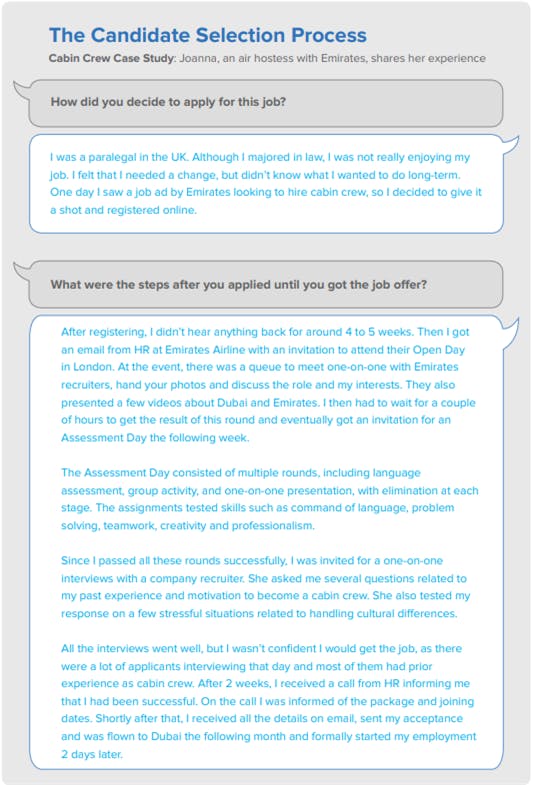 Interviews Questions
As elsewhere in the world, you are likely to be assessed in the interview to determine whether your skills and personality fit the job. However, if you are relocating to Dubai for the first time, there will be some additional aspects that may be of interest to employers and you might be asked about them.
Likelihood of staying in Dubai: While most people moving to Dubai find it a great place to stay for several years, not everyone makes it. Some get homesick, miss their family and friends, or can't cope with other aspects of the new environment. Employers want to make sure that you are genuinely interested in living and working in Dubai and, ideally, have some previous experience of living away from home or in a different culture, to be prepared for a new environment and able to cope with the change.
Genuine interest in the company: Some people moving to Dubai apply indiscriminately to different companies with the vague goal of getting any job they can, imagining that once they are settled in, they can look around and find something better. Employers are extremely wary of this and want to make sure you are genuinely interested in working for their company and are dedicated to staying with the job rather than just using them as a bridge to greener pastures.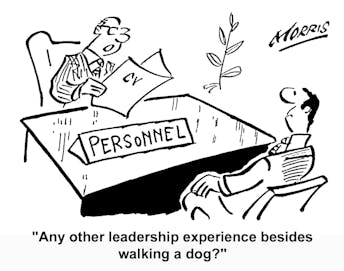 Remote Interviews
If you are applying for Dubai jobs from your home country an interview will very likely be conducted remotely, by phone, Skype or other Internet-based channels. Here are some tips to keep in mind: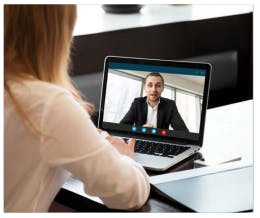 Medium: Let the interviewer decide the medium. If they ask for Skype and you don't have it, don't suggest an alternative. Get Skype.
Professional profile: Make sure your Skype profile is professional, with a professional username (e.g. John_Smith, not Mad_Dog) and a respectable photo.
Audio or video: Clarify with the interviewer if they wish to do a video or audio interview.
Dress: If it is a video interview, be sure to dress smart, as you would in a face-to-face interview.
Location: Plan to be in a quiet place with strong WiFi access at the scheduled time and where you will not be interrupted by family or friends. It is better to do the interview on a laptop or desktop rather than a smart phone. If it is a video interview, make sure the background you are sitting against is neutral and acceptable.
Tech issues: Run a practice online call prior to the interview, for example with a friend or family member, to make sure everything works perfectly and avoid any technical glitches.
Preparation: Be as well prepared for a remote interview as you would be for a face-to-face interview. Anticipate questions and prepare thoughtful answers.
Posture: Take care not to bend or hunch over the camera or move restlessly during the interview. Look into the camera when you talk. Try to be composed and at ease, but not frivolous.
Keep in mind that many Internet-based telephony services (VoIP) are blocked in the UAE. As a result, the employer may suggest using an alternative provider you have not used before, or may simply conduct the interview over the phone.
Travelling to Dubai
When they are shortlisting CVs, Dubai companies strongly favour candidates who are already physically in Dubai. Although remote interviews over the phone and Skype do occur, employers much prefer to meet candidates face-to-face. Your presence in the city also gives employers the confidence that you really are serious about wanting to move to Dubai. Too many job seekers from around the world submit applications to Dubai companies with no real commitment to move to the UAE and then change their minds after wasting an employer's valuable recruiting time and resources. Recruiters will look for reassurances that this won't happen in your case.
For these reasons we highly recommend that you visit Dubai and conduct your job search locally on the ground, if you can spare the time and cost. Apart from coming up higher on shortlists, you could also pick up useful facts about the market that help your job search and you may meet useful contacts that could lead to more opportunities and interviews.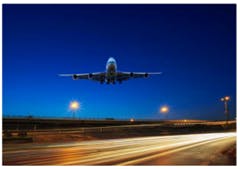 If you do visit Dubai, make sure you get a local SIM card immediately on arrival and update your CV to show your location as Dubai and include your local phone number.
If you have to apply for a visa to visit Dubai, you typically have a choice of a 30-day or 90-day visa. If you have the time, it is best to go for the 90-day visa. This will ensure you have enough time to apply for jobs, secure interviews and pick the best offer that meets your needs and professional aspirations.