Finding a Job in Dubai
Your Comprehensive Step-by-Step Guide to Securing a Great Job in Dubai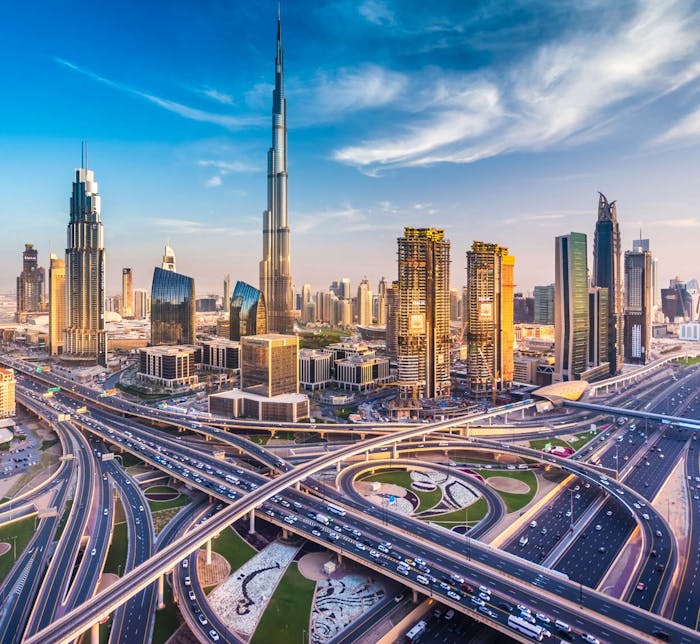 About this guide
Having been in the Dubai recruitment business for over a decade, we have witnessed first-hand the struggles and disappointments jobseekers experience in their journey. We have seen too many common and avoidable blunders – CVs so poorly drafted they are destined to land in the waste basket,applicants turning up for interviews shockingly unprepared, highly educated people falling victim to scams, and once hopeful souls throwing in the towel and giving up their job search in frustration and despair.
We've also seen how sound advice and positive support can change the fortunes of qualified candidates, turning defeat into triumph and helping them secure rewarding jobs with great companies.That is why we've compiled this first edition of 'Finding a Job in Dubai' guide. It is our hope and aim to provide jobseekers with a comprehensive one-stop source of insight and guidance on the Dubai job market, to help them get the best possible results from their efforts and avoid the pitfalls that have hindered thousands before.
Note that this guide is focused on helping you find a job in Dubai. It is not intended to cover the logistics of living in Dubai.
In preparing this guide, apart from our own experience over many years, we have drawn on data from over 1 million Dubai-based professionals who are registered on our site, as well as 3,000 Dubai-based companies and recruitment agencies that use our online platform to source candidates for their vacancies.
We hope you find this guide useful and wish you an exciting job search and a prosperous and fulfilling career in Dubai!

GulfTalent Team
research@gulftalent.com
About GulfTalent
GulfTalent is a leading online recruitment portal in the Middle East, covering all sectors and job categories. It is used by 8 million professionals across the region for finding top career opportunities. It is also the primary online recruitment channel for over 9,000 companies, providing them access to both local and expatriate talent.
In addition to its core recruiting service, GulfTalent provides information on salaries, access to online courses, as well as research and insights on the employment market.